The Moroccan argan oil may not be as popular as coconut oil, olive oil, Evening primrose, and others but it's one of the best essential oils for healthy skin.
Organic argan oil is preferred for skin improvement, it is antibacterial and also antioxidant and help with skin infections.
Moroccan argan oil is rich in Vitamins, polyunsaturated fatty acids, Tocopherols, phytosterol, Schottenol, Spinasterol, and others.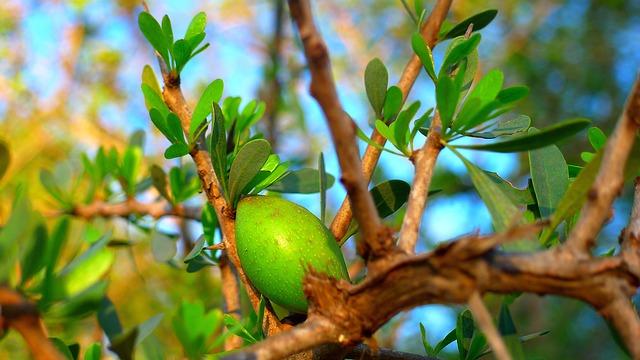 How to Use Argan Oil on Face
There are a couple of ways you can use argan oil on your face.
You can mix the argan oil with coconut oil or any other of your choice and rub it on your face, and leave it for a couple of hours before washing.
You can also add it to your moisturizing cream and use it daily.
One or two drops of pure Moroccan argan oil is good for the face.
The oil is thick, hence, it's usually mixed with cream or oil.
Most people also prefer to use it at night and leave it overnight to achieve a glowing face.
Argan oil for Skin
Argan oil can be used for skin treatment. It should however not be used everyday.
Pure argan oil is the best for the face and skin, and can be used to remove hyperpigmentation and remove dark spots.
It can be used as a moisturize but should not be in contact with the eyes.
If you have rashes on your skin after using argan oil, then you should talk to your dotor or dermatologist.
Rashes and acne breaakout are common side effects of argan oil external use.
Benefits of Argan Oil for Skin
Moroccan argan oil is used on the face, the body, and the skin.
The high content of vitamin E, tocopherols, and phytosterols in the argan oil helps with skin allergy when it's used regularly.
However, argan oil should not be used frequently on dry skin unless it's used with other oils.
Argan oil is known to dry out the skin of patients with eczema, scaly, wrinkled skin.
It's very sensitive, however, pure argan oil or even care products with argan oil can help with eczema.
Using lotion several times daily prevent renewed drying out of the skin and the emergence of itching.
The pure oil leaves no layer of fat but it's easily absorbed by the skin while it does not clog the pores which in turn prevents the formation of blemishes.
Argan Oil can make you look younger
Using argan oil consistently can make your skin look shiner.
The ability of Argan oil in promoting cell regeneration is evidenced by many practical examples.
The regular use of it can help to smoothen wrinkles and  improve the freshness and elasticity of the skin.
It helps fighting skin infections
There are good reviews about morroccan argan oil for skin and it's evident in the before and after use of the oil.
People that suffer from psoriasis, atopic dermatitis, or eczema can be relieved with regular use of argan oil.
The oil has an anti-inflammatory effect, heals and nourishes skin, and these diseases dry out faster.
For acne, it is also well advised to use argan oil products for their disinfecting and antibacterial effect which allows rapid healing of inflamed areas of skin.
Argan oil improves circulation and is able to inhibit inflammation processes.
It also helps in improving wound healing and making it faster.
Conclusion
Argan oil when used in its pure forn can be very effective in skin lightening and health.
It can be used for massage, and as part of bath salts for face masks, and as a lubricant or creams for facial skin, hands and feet.