Hair Inplant
Our Hair speaks much about our look, beauty, and personality and when we're losing out on healthy and well-grown hair, we may want to consider hair transplanting.
Often, people come up with several questions before deciding whether to go for a hair transplant or not. Thoughts like,
How does hair transplants work?

Is there any pain associated with it?

Will the hair transplant look natural?

How long will it take for my hair to grow after a hair transplant?

Are the hair implants going to last for a while or forever?

When can I do it?

How much hair restoration is going to cost and several other questions.
What's the Best Hair Transplant Method?
While there are different types of hair transplants, the best hair transplant method in the world is the Follicle Unit Extraction (FUE) as Follicle Unit Transplant (FUT) is leaving scars on the patients.
Each of these has developed to the advanced hair transplant technique, using new technology and aid of robotics which help in selecting healthy hair and perform other tasks to assist the surgeons.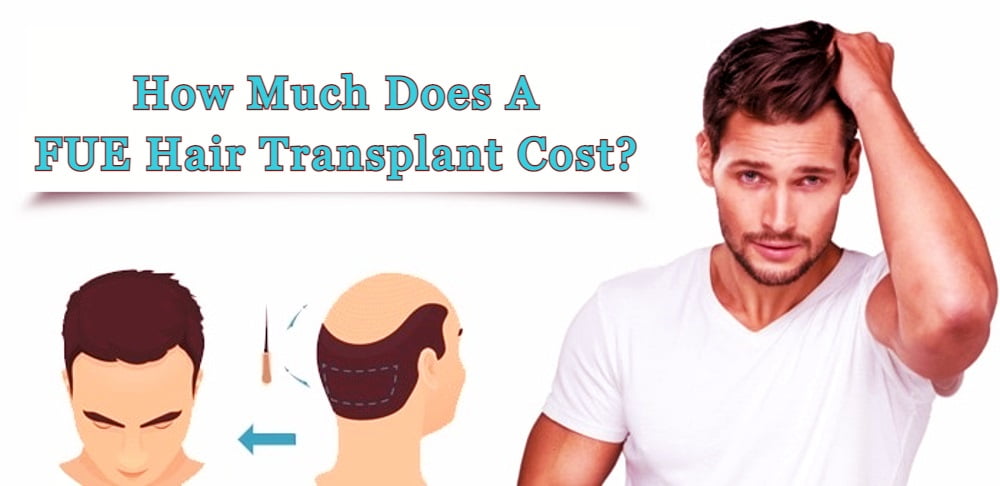 Factors influencing the Cost of Hair Transplant Surgery
Let's talk about the financial cost factor
The cost of hair transplant surgery can vary depending on your location, the hair grafting methods, that is, Strip harvesting or Follicular unit extraction (FUE), the level of treatment, and the surgeon.
Some modern methods of hair transplantation like FUE may also involve the use of robots to assist the doctor.
Having said these, there are other factors affecting the cost, the nature of the condition of the hair, and what you seek to achieve.
Is your hair having high scalp laxity, are you going for a completely bald hair transplant, do you need 1,500, 2,000, 3,000, 5,000, 6,000, 10,000, or more grafts.
The health of your hair is another factor that also affects your success rate.
The strength of the hair scalp, the nature of the hair, whether thick, thin or fine hair, and generally your personal health status, nutrition, and age are also factors affecting cost in one way or the other and the possibility of some side effects.
Another factor is the payment model used
The surgeon may split the cost per graft transplant or charge you the overall cost from start to finish.
If you're paying per graft, the average cost is usually between $3 to $7.
The FUT method cost average of 3.50 per graft in most places in India, the UK, the USA, Turkey, and even Poland while the FUE is a little costlier, and up to 6.50 per graft
If you want to transplant more than 3,000 grafts, which is above the average grafts usually done, the cost may be reduced after the doctor has actually examine you and advise on the number of grafts you should restore.
Exchange Rate
While we review the cost, it's cheaper in India even when handled by the best doctors, so also in some hair transplant clinics in turkey.
Some of the bald friends here in the US even think there are no good hair transplant doctors in turkey but the main factor responsible for this cheaper cost in these countries is their exchange rate, low cost of living, and competition since they offer low price, they have more clients and hence better flexibility.
Quality of Work
While more clients and a competitive market may bring better pricing, quality work should be given priority as quality may be affected if there are more operations to carry out while there are limited resources.
In US and UK for example, many doctors handle one hair transplant per day in order to dedicate more time to given quality work and to make sure errors such as the wrong setting of the growth direction, linear hair line etc are not committed while implanting the new hair.
If you're new to hair transplants, the price may seem a little bit high. However, when the service is handled by an experienced specialist, it's better than relying on most food fads and natural ways of growing back lost hair as you permanent success with surgical hair restoration.
You can have a long-lasting solution after one-time operation and in some serious cases, a second or even a third treatment can take place.
One thing is guaranteed, that's a success since the transplanted hair roots also retain their genetic information until the end of life. The hair grows naturally at its pace even after the transplantation process.
Being a first-time client or Not
Other factor here is whether you're coming back for hair treatment or not and possibly if you're a foreign client; many clinics also consider this in their costs. However, all these must be agreed upon before work is started.
Micro hair restoration with 500 grafts can cost about 1,700 US dollars while the cost of a normal 2,500 grafts replacement is around 1,000 US dollars.
The price of an eyebrow transplantation is usually between $1,000 to $2,5000, full beard hair implant is much and can be as high as $3,500 depending on the preferred density, sideburn is around $2,500 to $3,000 and simple scar removal is a little higher than $600 at average.
Conclusion
Even with the aforementioned costs and the factors affecting hair transplant, there are many variables that can not be mentioned here since there are up to 200 tests that can be carried out during hair transplant and some other conditions the doctors may factor into pricing.