The medical profession is a very sensitive one, hence, it's always advised to talk to your doctor when you notice any symptoms on your body.
However, there are some common health devices that you should have in your home. For example, Digital Stethoscope Ekuore.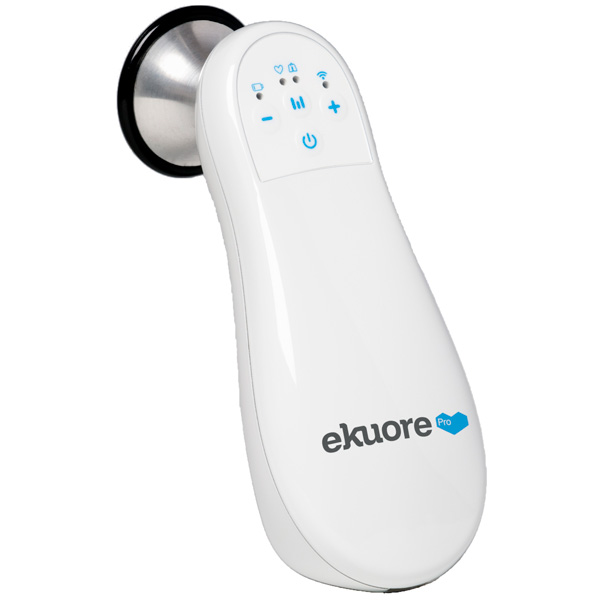 Electronic Stethoscope
You don't need to be a doctor before you can use this electronic stethoscope to check your heartbeat rate and others, It only requires basic knowledge.
This digital stethoscope is small, light, and easy to use. You can use it on yourself and even on others.
Simply connect your headphone via to the eKuore Pro stethoscope via its Bluetooth since it's Bluetooth enabled, and you can auscultate your body just like when you use the traditional stethoscope.
The stethoscope Bluetooth module will now send auscultation sounds to your headphones and you can hear it.
If you want to distant yourself, especially in this period of the Covid pandemic, remote auscultation and monitoring can be done with Ekuore Pro electronic stethoscope.
Clinical thermometer
A clinical thermometer is one of the basic and essential medical devices that should be found in every household.
A clinical thermometer can help you to monitor your blood pressure and that of your family members, especially when you have seniors and aged parents at home.
These devices are not expensive and they can be useful for monitoring your health from the comfort of your home.

The cheapest way to measure your body temperature quickly and easily as with a digital clinical thermometer.
They are suitable for oral, rectal, and axillary measurements and are available for around $10.
You can also invest a little more if you'd prefer an infrared thermometer. An infrared thermometer is more useful and easier to use since it can measure the temperature in your ear or on your forehead.
It is also usually equipped with additional features such as a fever alarm to notify you when temperature changes abruptly.
In addition, infrared thermometers are more hygienic and make taking temperature measurements more comfortable, especially for children.


Bathroom Weight Scale
It is ideal for a bathroom to have a weight scale. Mechanical or digital bathroom scales are perfectly adequate for routine body weight checks.
Having said that, the mechanical weight scale is now outdated, and there are hundreds of quality digital weight scale you can purchase around $15 to $25 from Amazon and other online stores.
If you want a more comprehensive report, the body composition scales are ideal.
They not only show body weight but also values such as body fat percentage or muscle mass.
These functions are useful for athletes or people who want to lose weight. With some devices, the data can also be transferred to your computer or smartphone.


Blood pressure Monitor
For many people, measuring blood pressure is part of their daily routine.
Home blood pressure monitors are cheap and easy to use. A distinction is made between the upper arm and the wrist measurement.
Devices with an upper arm cuff are usually more accurate but not as effective for traveling as wrist measuring devices.
Before buying a blood pressure monitor, you should pay attention to the cuff size and whether the device has additional functions, such as a WHO indicator or arrhythmia detection.
You can also buy a good blood pressure monitoring device for around $20 on the most popular online stores.