In Naturopathy, there were two main gains from the real Lavender (Scientific name, Lavandula angustifolia)
Two medicinal substances that are discovered in them: for one, these are its blossoms (Lavandulae Flos) and also the Lavender (Lavandulae aetheroleum) derived therefrom.
Lavender internal Use
The effects of lavender are almost identical to those of the lavender blossoms.
The oil helps with restlessness, nervousness and nervous exhaustion, and insomnia when eaten.
In addition, the ethereal lavender can help with strong, painful bloating and gastrointestinal discomfort and also improve digestion due to its stimulating effect on bile juice.
When used externally, for example as a bath additive, it can counteract circulatory problems.
Furthermore, lavender has been proven effective against inflammation, bacteria, and fungi.
Therefore it can also be used for skin diseases such as acne and for wound treatment.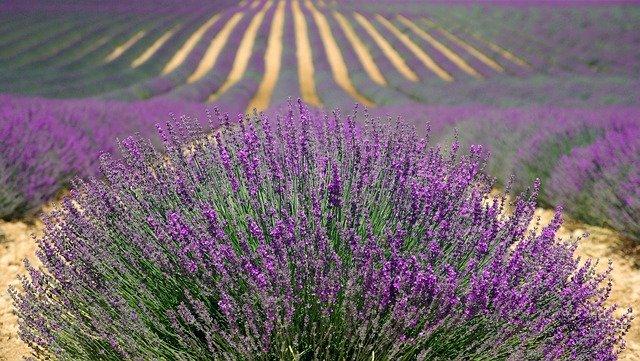 The ingredients that determine efficacy in the lavender are its essential oils, which are mainly Linalylacetat and linalool.
It is they who are responsible for the relaxing effect on the central nervous system (CNS), at the same time can strengthen the production of bile juice and also to be effective in skin diseases and in wounds.
Above all, however, the oil from the lavender is demonstrably applied (as well as the dried flowers of lavender) to the central nervous system (CNS), which sends its signals via the spinal cord to all the places of our body that are still so distant.
Lavender has been proven to be soothing and relaxing on the CNS so that nervousness, restlessness, and sleepless nights can soon be a thing of the past.
Because the soothing signals are sent to all parts of the body, the active ingredient can also act in nervous gastrointestinal discomfort.
In addition, essential oils can also stimulate bile juice production, which is why heavy foods can be digested more easily.
Lavender external Use
You can apply it to your external body in the form of baths.
Here, it is proven to help with circulatory problems and the functioning of the cardiovascular system.
For this reason, lavender is often used by hypertension patients.
The effect of the lavender against pathogenic germs, fungi and inflammation seems to be proven but is not officially recognized.
Lavender shows proven effects against various bacteria (e.g. Escherichia coli and Staphylococcus aureus) as well as against fungi (Candida albicans).
For these reasons, lavender, because of its mild effect, is used to treat skin diseases as well as wounds (also sunburn). Lavender is also used in medicine and the kitchen.
The Lavender (Lavandula angustifolia) is a typical European medicinal plant, but it also has a high priority in Indian medicine and Ayurveda.
This is not surprising, since the Indians have always used oils for their massages, which should have a beneficial effect on the body and the mind.
In other medical systems, such as Traditional Chinese Medicine (TCM), Lavender hardly plays a significant role.
But in the USA, the effects and forces of the plant are derived from TCM and are overlooked to local needs.
The use of active substances in German TCM practices is also supported, especially since high-quality goods are available in the US. But it is not a TCM plant in the real sense.
There is no uniform traditional medicine in Europe, like China.
However, some treatment methods that are based on naturopathic therapies can be summed up as Traditional European Medicine (TEM).
These include, for example, KNEIP therapy procedures or the conducting procedures.
The lavender has always been used in TEM. Today, the effects are well studied and most areas of application such as restlessness are officially recognized.
Especially in bath therapy, lavender blossom extracts are often used.
Whether as full, foot, or Armband, lavender blossoms are used for their circulatory effects.
The flowers are also popular as a fragrance bag for your better sleep. Lavender is also used in numerous creams.
It should have positive effects on your skin.
The dried lavender blossoms as well as lavender are used in Indian medicine and Ayurveda.
Internally, the Indians use lavender blossom extracts against flatulence, migraine, fainting, and dizziness.
In addition, the extracts are said to have a detoxifying effect, which is intended to help you against intestinal bacteria.
The broth of boiled lavender blossoms is used against stomach discomfort, nausea, vomiting, and against toothache.
The use of lavender blossoms is also associated, as superstition, to protect pregnant women from the unborn child as well as from the sudden infant death after birth.
If the oil is massaged into the temples (Anatomy), it should work calmly and reduce blood pressure.
Lavender is used as a mask of the Indians for skin diseases such as eczema or psoriasis.
This is why lavender extracts are also often found in Indian cosmetic products.
When prepared as a tonic, lavender is intended to help against fainting, trembling, cramping, and colic.
Lavender with water can also be used as a gargle solution for hoarseness.
Lavender blossoms and lavender are also important ingredients in Indian and Ayurvedic nutrition.
Medicine and nutrition are usually considered in India as one rather than two mutually-dependent factors.
This is why lavender extracts are also part of the recipes of sauces, soups, and puddings.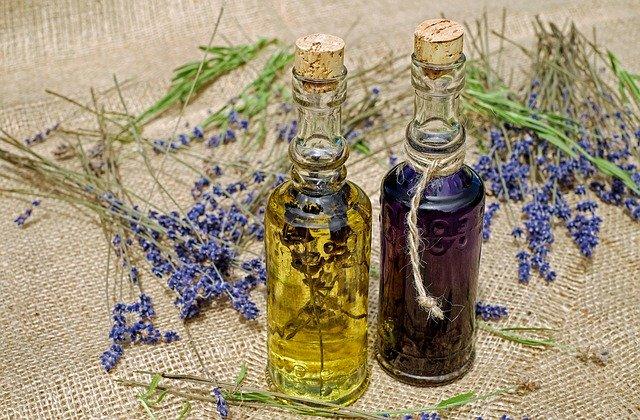 Lavender and Investigation Results
Lavender has been used in various therapy methods for centuries. Evidence of the efficacy of lavender has been clearly demonstrated in many respects in research.
And these documents are extremely diverse. For example, there is a study of the sick in Keukdong College from Chungcheongbuk-do in Korea.
This is dedicated to the special effects of insomnia and depression in females.
A much less specific investigation conducted at the Isfahan University of Medical Sciences in Iran clearly demonstrates the pain-relieving efficacy of lavender in children who have been removed from the almonds shortly after their operation.
The lavender can even relieve deep-seated fears, among other things as discovered in the study which was conducted by Metaxia Kritsidima in King's College, London.
The investigation proves that, by means of the soothing effect of lavender, patients were able to solve the fear of visiting dentists.
Prof. Dr. Siegfried Kasper of the medical Faculty of the University of Vienna continues that it could have helpful effects against further fears and anxiety disorders.
Conclusion
Lavender helps, whether against fungi, by the soothing effect of essential oils or by one of the many other positive effects. No one, not even the harshest critics, doubts this.